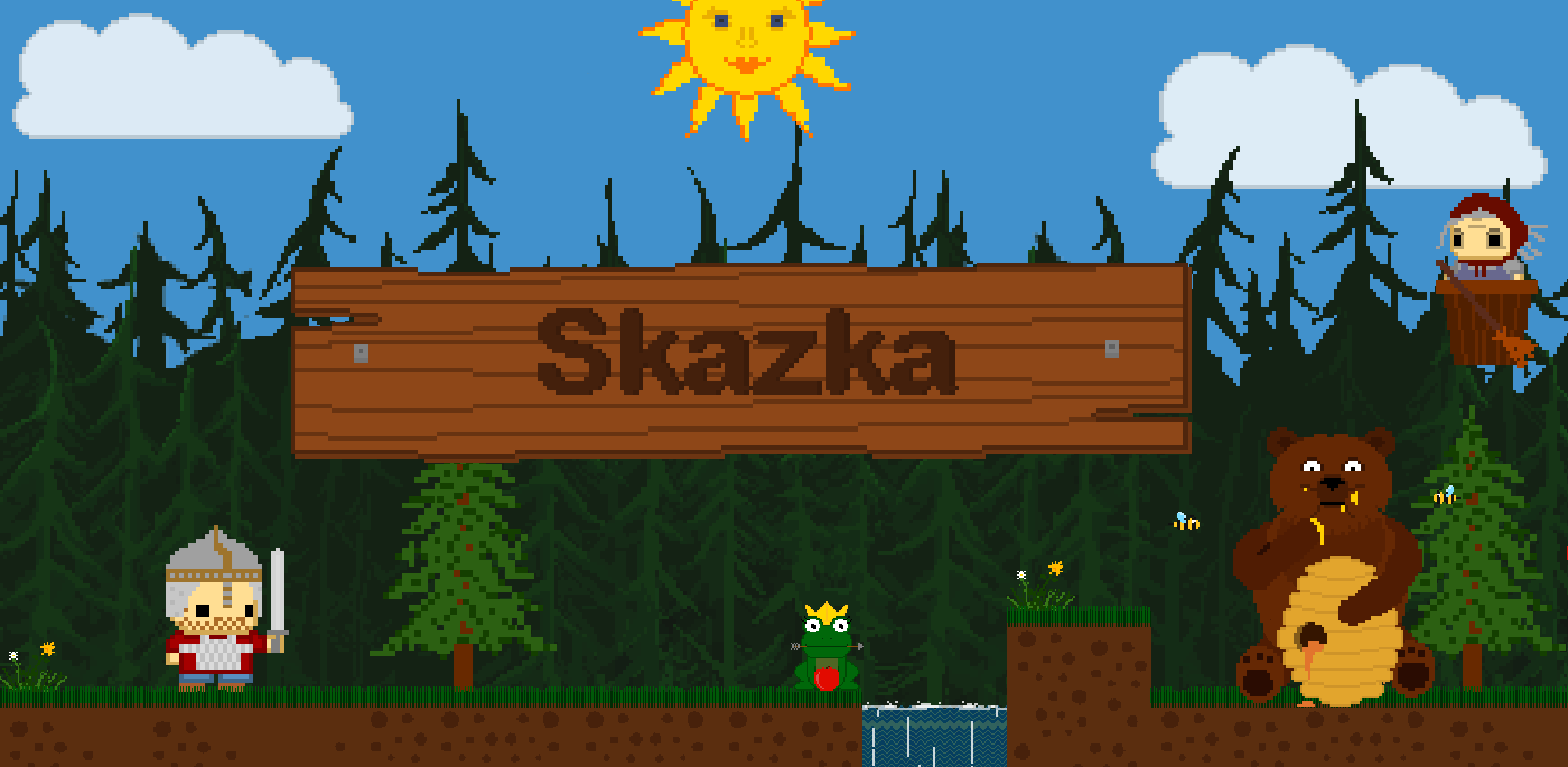 Skazka
A downloadable game for Windows
Once upon a time...

Pixel platformer in the setting of heroes from fairy tales.
The protagonist is the hero Ivan, who will help the villagers escape from the looming misfortunes.
The game consists five levels, with five bosses and five mini-games.
As the game progresses, the hero will comment on what is happening and offer to simply stay at the Frog in the shop.
It will also be possible to get a treasurer's sword, eat porridge from an ax and drink birch sap.
And in the end, be sure to defeat Kashchei and save Princess Marya.
Там на неведомых дорожках...
Пиксельный платформер в сеттинге героев из славянских сказок.
Главный герой богатырь Иван, который будет помогать жителям деревни спасаться от наваливающихся напастей.
Игра состоит из пяти уровней, с пятью боссами и пятью мини играми.
По ходу игры герой будет комментировать происходящее и предлагать просто остаться у Лягушонки в лавочке.
Так же можно будет добыть меч кладенец, наесться каши из топора и напиться берёзового сока.
А в конце непременно победить Кащея и спасти Марью царевну.